Rory S. Clark Team
The Rory S. Clark Team, led and founded by Rory S. Clark, Esq., is an award-winning, full-service residential real estate team at Brown Harris Stevens uniquely constructed to navigate each aspect of your real estate transaction efficiently and expertly. Individual team members draw upon past career experiences spanning the legal, commercial real estate and fashion industries to serve their clients. The team is steadfastly committed to advocating on behalf of clients to maximize the value of their investments in a professional, ethical, and compassionate manner. With press credentials in The New York Times, The Real Deal, New York Observer, Real Estate Weekly, and Brokers Weekly, industry insiders look to the Rory S. Clark Team for their insights. The team is consistently recognized on the annual list of "Best Real Estate Agents in New York State" by REAL Trends America.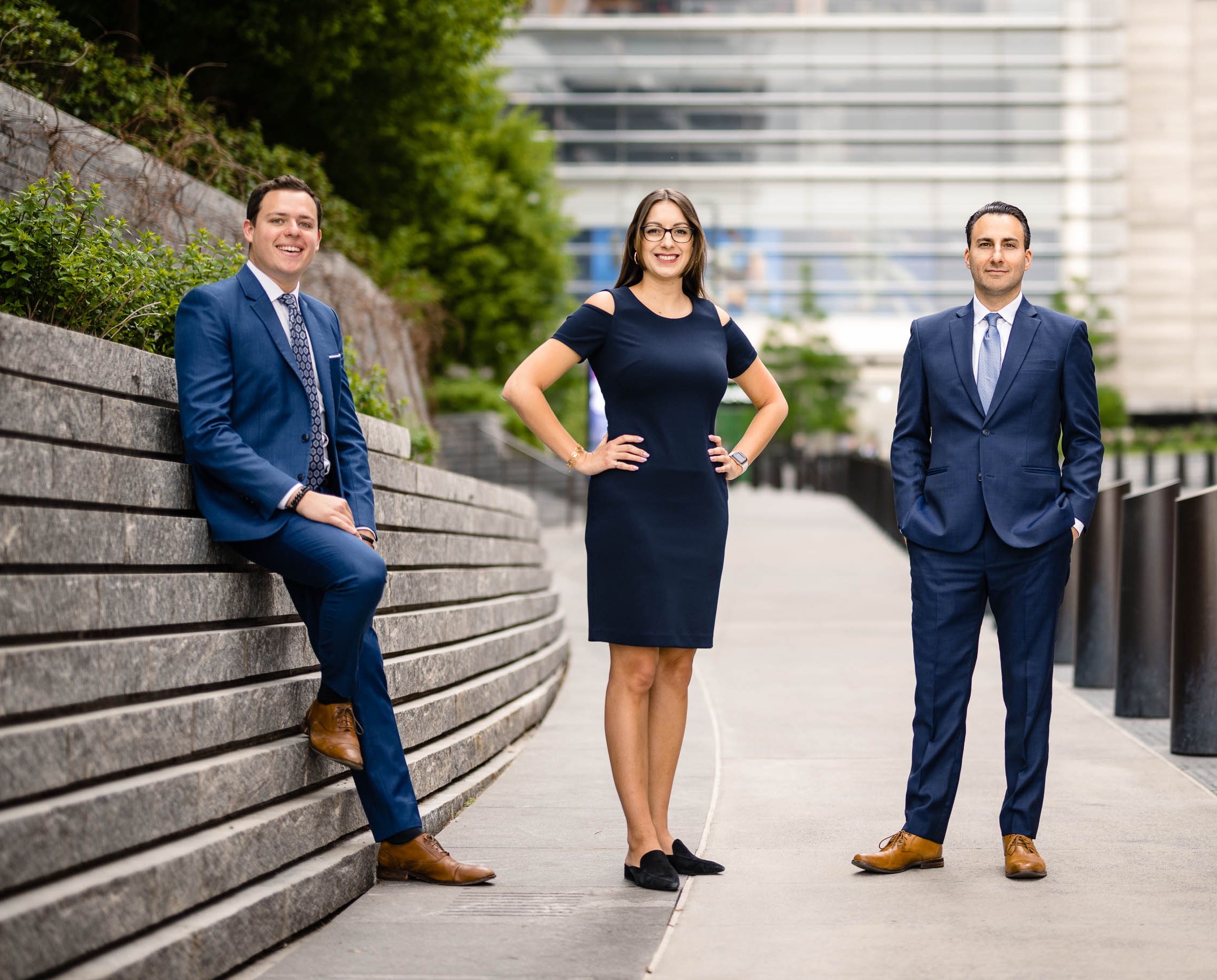 Rory S. Clark, Esq.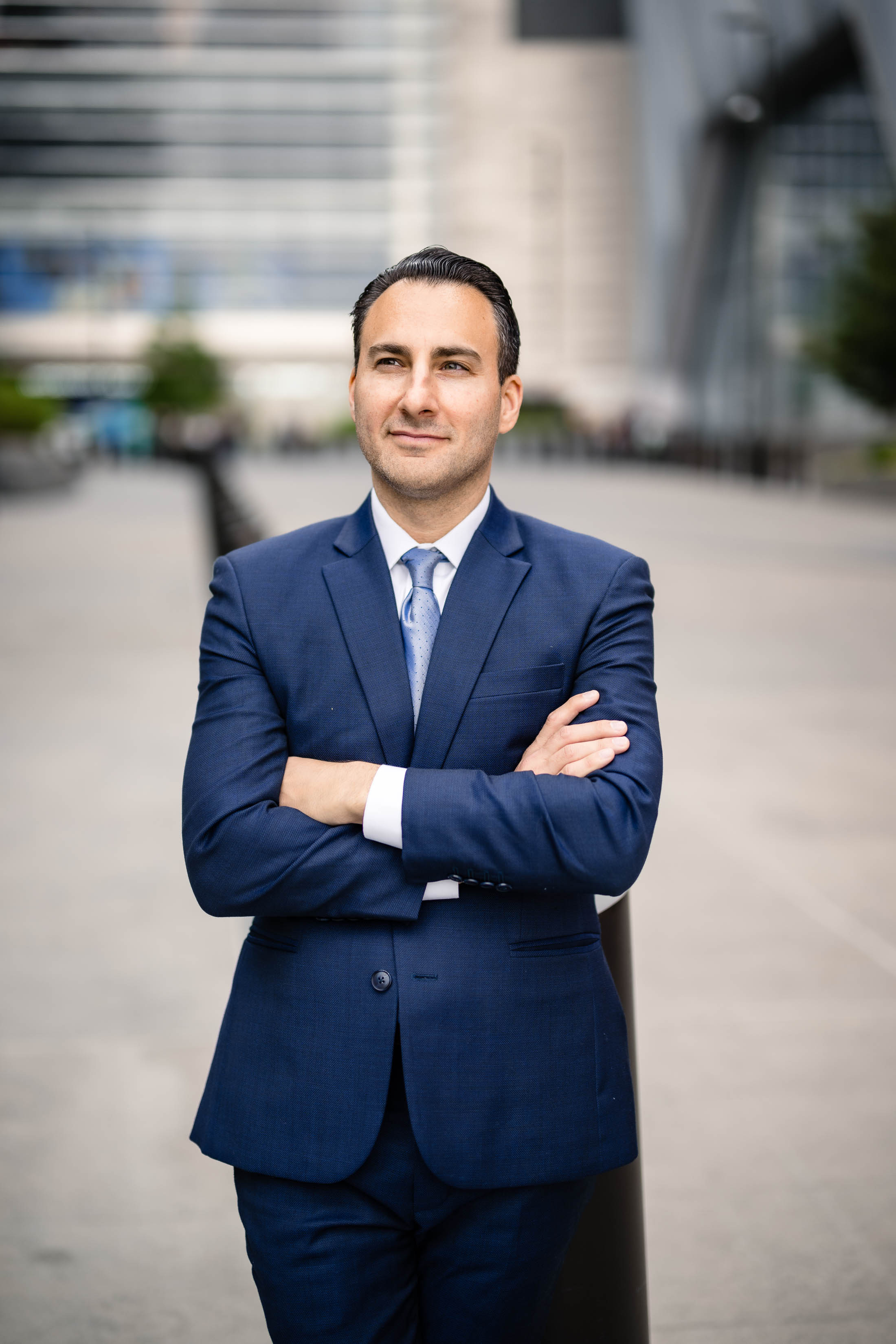 #1 Top Listing Agent 2022 – Village Office, Brown Harris Stevens
Million Dollar Club Companywide 2022 - Brown Harris Stevens
Best Real Estate Agents, NY State 2022 - REAL Trends America
Past recipient, Strategy Star Award - Village Office, Brown Harris Stevens
Certified Buyer Representative/Certified Relocation Agent

Consistently recognized as one of the top real estate agents in New York by REAL Trends America, Rory S. Clark is a consummate professional who utilizes his past career as a successful business lawyer to handle transactions of all types. He has a keen attention to detail and a well-honed ability to foresee any potential issues that may prevent a client from accomplishing their goals.
An adept negotiator and passionate client advocate, Rory understands the importance of both honesty and discretion in the home buying or selling process. His commitment to customer service results in lasting relationships, often leading to repeat business and referrals. He utilizes his combined legal and real estate expertise to guide clients to the best possible results, all while providing a full-service experience. Rory relishes in representing buyers, sellers, a large portfolio of landlords, and numerous estate sales. He is also a Part 36 Real Estate Fiduciary for Guardianships.
Rory is among the 1% of Manhattan agents with a Certified Buyer Designation, having completed extensive training on best methods and practices to represent and protect the interests of homebuyers. He has achieved multiple sales records for a variety of NYC condominiums and cooperatives, due in large part to the customized selling and marketing strategy he has honed and perfected over his decade of real estate sales experience.
A graduate of Binghamton University and New York Law School, Rory began his career as a lawyer at an AMLaw 100 law firm, where he counseled mid-size to large corporate clients in business transactions. Before joining Brown Harris Stevens, Rory was the Founder and President of Elevated Realty LLC, a full-service boutique Manhattan residential real estate brokerage.
A passionate philanthropist, Rory has volunteered as a youth mentor and raised funds for the Memorial Sloan-Kettering Cancer Center pediatric fund through participation in the New York City Marathon. Each December holiday season, Rory and his family look forward to their charitable toy giveaway project with contributions from clients and friends to a local children's facility. When he is not engaging clients or helping his community, Rory can often be found juggling a soccer ball, exploring restaurants, food festivals and outdoor concerts with his wife and two children.
Clifford Marks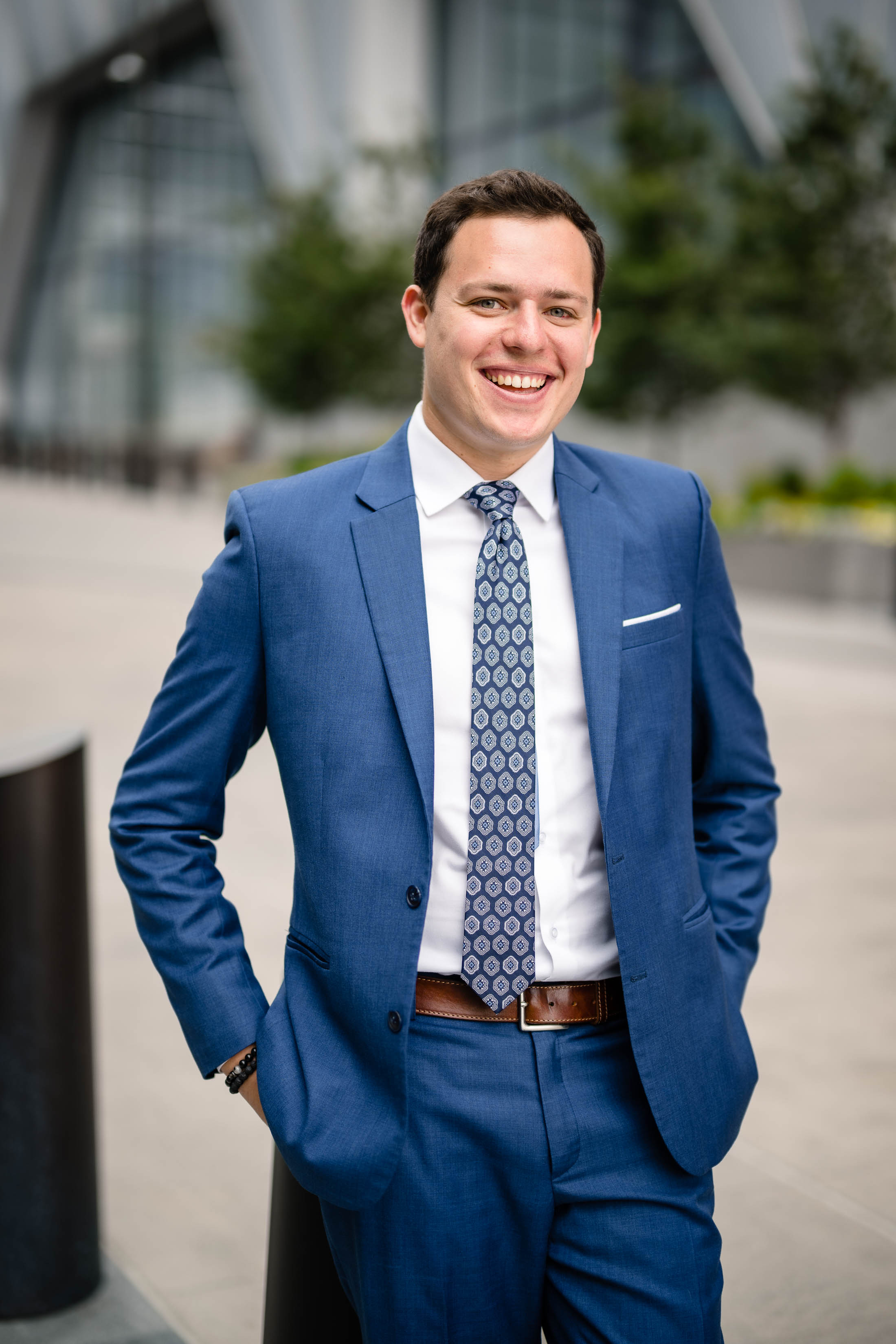 Real Estate Board of New York (REBNY) 2021 Industrywide Rookie of the Year
2021 Rising Star – Village Office, Brown Harris Stevens
Cliff specializes in representing buyers, sellers, and landlords in their real estate pursuits. Joined by team leader Rory S. Clark, Cliff stops at nothing to meet his clients' objectives. Cliff provides a high-level, full-service experience to guide his clients through the entire real estate process, maximizing value for buyers and sellers by implementing his analytical background in commercial real estate in Manhattan. Cliff maintains a top-notch level of professionalism and is dedicated to achieving superior results for his clients, satisfying both current lifestyle value and long-term investment objectives.
Previously, Cliff worked in the retail group at L+M Development Partners, a leading real estate development firm. At L+M, Cliff was a key member of the team managing the leasing, development, acquisitions, and dispositions of a 1.5 million-square-foot portfolio of commercial space throughout the boroughs of New York City. In addition to his direct involvement in the leasing of over 46,000 square feet of retail space, Cliff led the team's market research efforts, including the creation of custom demographic and market analyses. Through these initiatives, Cliff developed an expertise in the various sub-markets of New York City. Cliff has been able to successfully leverage his background in commercial real estate to benefit his residential-focused clients. His clients value his experience with negotiations, financial analysis, and due diligence as well as his in-depth market knowledge.
Cliff earned his undergraduate degree at Binghamton University where he double majored in Economics and Urban Planning. Since graduating, Cliff has become an active investor in the Binghamton real estate market, where he owns and manages student housing. Cliff currently resides in Chelsea and enjoys all that NYC has to offer.
Kira Krevey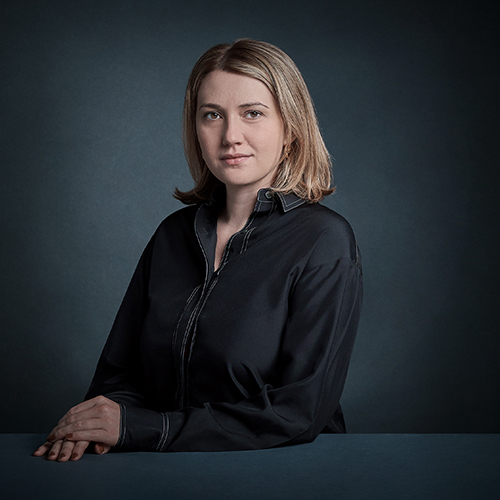 Born and raised in Manhattan, Kira Krevey possesses an intimate familiarity with the city's neighborhoods, trends, and cultural landscape, providing her clients with a distinct advantage. Having witnessed the city's evolution firsthand, she effortlessly navigates its ever-changing real estate market, ensuring her clients make well-informed decisions. As a valued member of the esteemed Rory S. Clark team at Brown Harris Stevens, Kira brings a fresh and unique perspective to the world of real estate.
Previously, Kira enjoyed a successful career in the fashion industry, where she honed her skills in leadership, marketing, and project management. Managing collections for top New York brands, she collaborated with celebrities, politicians, and VIP clients, cultivating a commitment to honesty and discretion. Kira's exceptional work has been featured in Vogue and showcased at Paris Fashion Week. Her deep appreciation for aesthetics, coupled with her extensive local market knowledge, allows Kira to help her clients envision the full potential of a property.
Kira attended the Beacon School on the Upper West Side and obtained her undergraduate degree from Parsons. Her passion for her community shines through her active involvement in neighborhood preservation efforts. Residing in the East Village with her husband and dog Tsuki, she understands the importance of maintaining the unique character and charm of New York City's diverse neighborhoods.
Having grown up in an entrepreneurial family, Kira has developed a natural talent for negotiation and a profound understanding of the value of client satisfaction. She approaches every real estate transaction with the utmost professionalism, ensuring that her clients' needs and goals are at the forefront of every negotiation.
Delia Jean Ward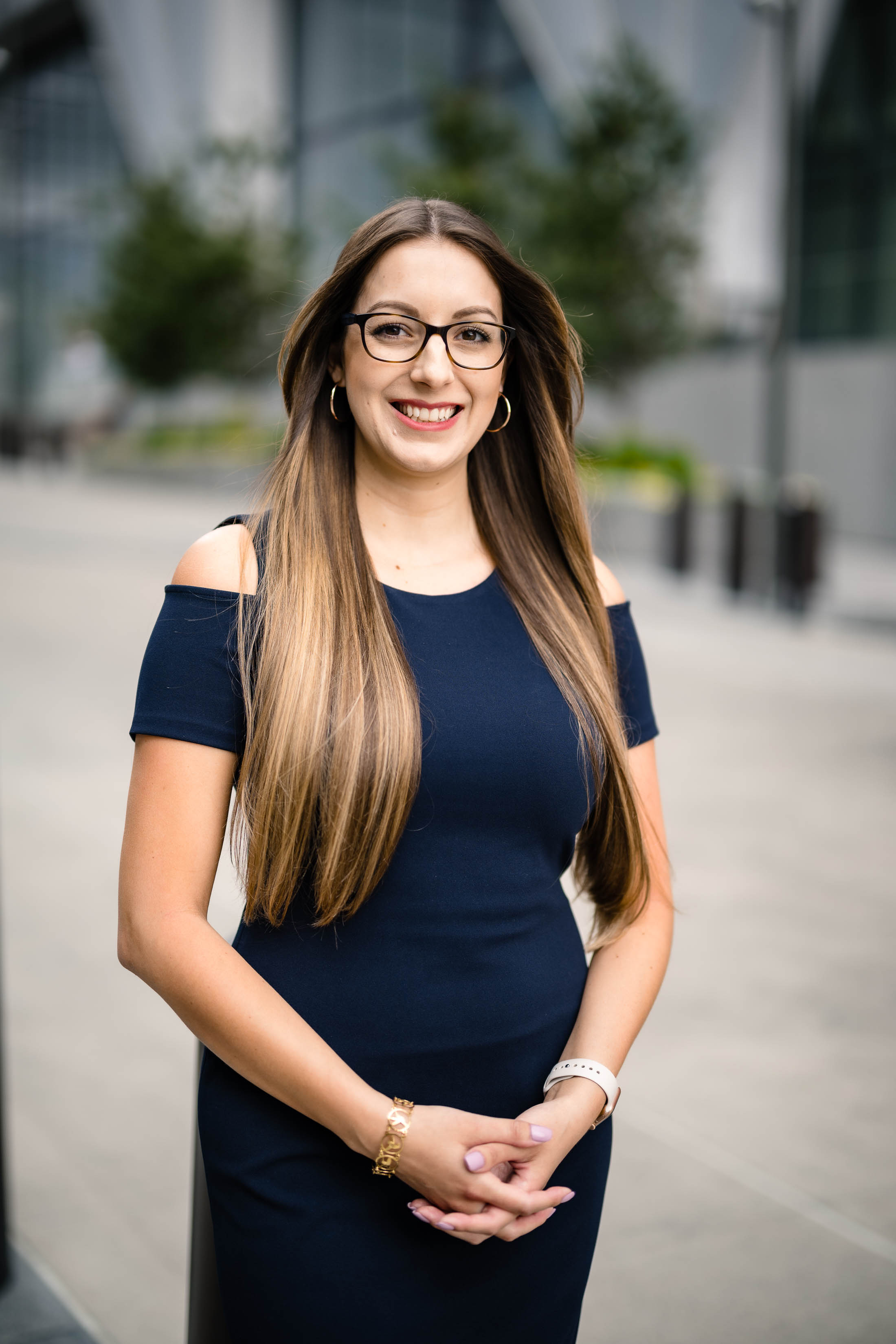 As a member of The Rory S. Clark Team, Delia utilizes her extensive background in the domestic staffing industry working with high-net-worth individuals to execute on each phase of your transaction and ensure the best customer experience. Delia strives to ensure the process of finding your dream home in New York City is as easy and seamless as possible. With a successful record as a former Recruiting Manager, Delia also oversees The Rory S. Clark Team's operations and marketing.
Originally from the Florida Keys, Delia moved to New York City to pursue her dream of the big city life. She graduated from the University of South Florida and is a devoted USF football fan. In her spare time, you can find Delia exploring New York City, finding new restaurants, and practicing her passion for Pilates.
We Handle Complex Transactions
1031 Exchanges
Incapacitated persons or receieverships in connection with Part 36 Real Estate Fiduciary Appointments for Guardianships
Estate Sales
Buying and Selling your home simultaneously
All information is from sources deemed reliable but is subject to errors, omissions, changes in price, prior sale or withdrawal without notice. No representation is made as to the accuracy of any description. All measurements and square footages are approximate and all descriptive information should be confirmed by customer. All rights to content, photographs and graphics are reserved to Brown Harris Stevens. Customer should consult with its counsel regarding all closing and tax costs. Broker represents the seller/owner on Broker's own exclusives, except if another agent of Broker represents the buyer/tenant, in which case a dual agent with designated or disclosed agents representing seller/owner and buyer/tenant. Broker represents the buyer/tenant when showing the exclusives of other real estate firms. If you are looking to purchase or rent housing, are using a screen reader, and are having problems using this website, please call 1-833-312-0654 for assistance. Broker actively supports Fair Housing and Equal Housing Opportunities. BHS has adopted the attached policy statement - Prior to showing a homebuyer a property or providing services: (1) The Rory S. Clark Team at BHS does not require identification from a prospective homebuyer, (2) The Rory S. Clark Team at BHS does not require a homebuyer to sign an exclusive brokerage agreement requiring the homebuyer to work only with the Rory S. Clark Team at BHS on all properties; and (3) The Rory S. Clark Team at BHS does not require a pre-approval for a mortgage loan in order to show a homebuyer properties. However, based upon the requirements of the seller, the building in which the properties is located, or others, some or all of the foregoing items may be required.